48V 50Ah Lithium-ion Solar Battery Energy Storage Lifepo4 Battery Backup System
Specification of battery pack
Items
Standard
Comments
Nominal voltage
48V
Typical capacity
50±0.5Ah
At 0.5C discharge rate
Max continuous discharge current
50A
Dischage cut-off voltage
About 40V
Charge input voltage
58.4±0.5Ah
Charge mode: CC/CV

,

Use a constant current, constant voltage(CC/CV)

Charge current
≤2A
Operation temperature
charge/discharge
0

℃~

+45

℃

/-20

℃~

+60

℃

Range
Discharge
when the environment temperature is higher than 45C, please pay attention to ventilation and heat rejection.
Storage temperature rance
0℃~40℃ (Capacity 80% )
Humidity
5%≤RH≤85%
Cabinet Material
Iron
Total weight
23±0.5kg
Size(L*W*H)
L(435±2mm)*W(418±2mm)*H(133±2mm)
Protection function
Over charge protection、Over discharge protection、Over current protection、Short circuit protection,Temperature Protection
Commnication port
CANBUS/RS232 / RS485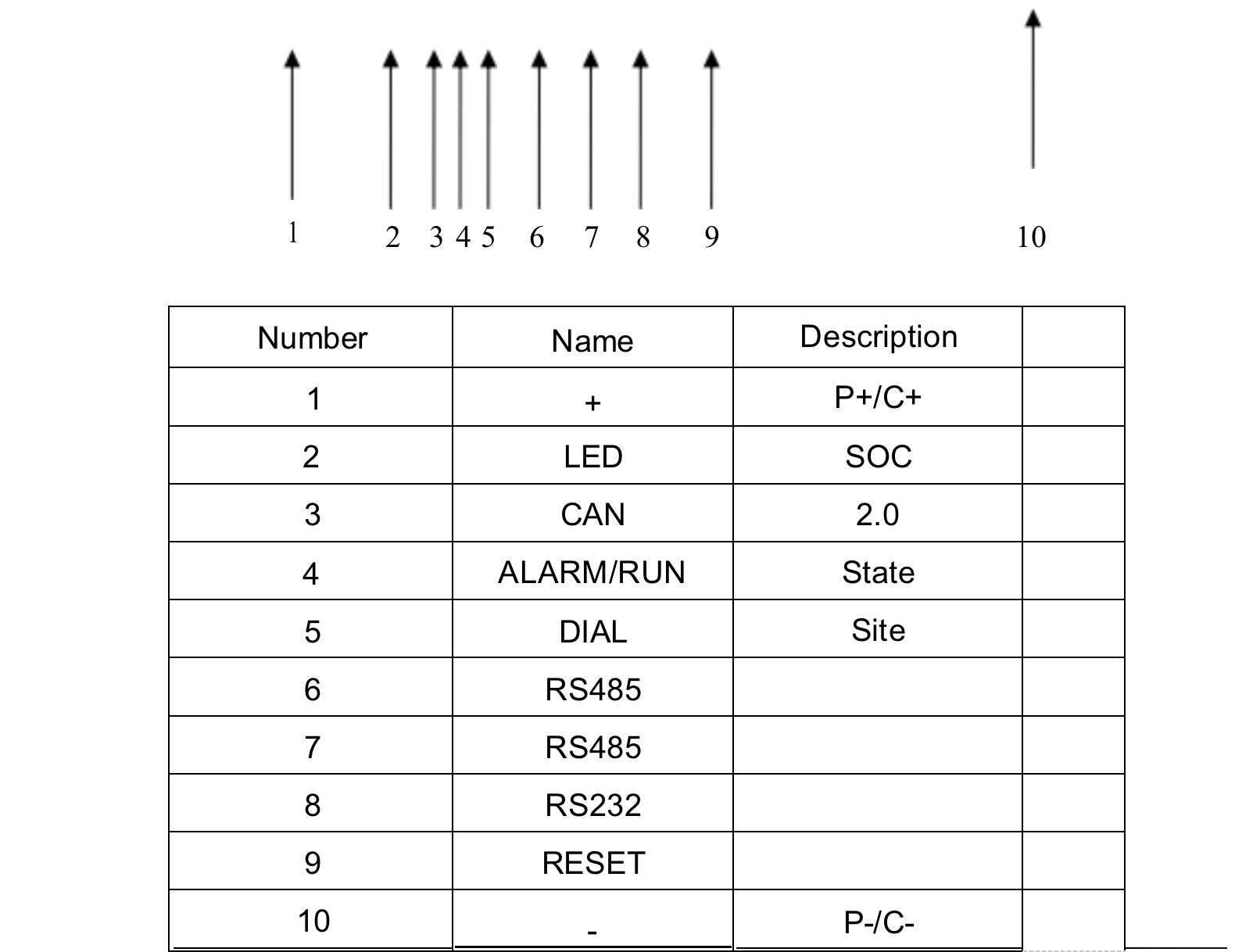 Standard Test Conditions
All test in this specification should be in standard atmospheric conditions: temperature: 25± 5℃, relative humidity: 65±20%.
Standard charge
Charge the battery with the Battery special test cabinet, supply54V voltage, constant-current 0.2C(A) current until current down to 0.02C(A).
Standard discharge
Discharge the battery at 0.2C(A) to 37.5V or battery cut off voltage.
Test Items

Test Methods

Test Standards

Capacity retention rate

After standard charge under 5.1 specified conditions, store the cells for 28 days, then discharge at 0.2C(A )to cut-off voltage.

Capacity retention rate≥80%

Cycle Life

1) Standard charge at 0.2C(A),

2) Rest 0.5~1 h

3) Discharge at 0.2C to cut off voltage

4) Capacity retention rate≥80%

>4000cycles @ 100% DOD; >6000cycles @80% DOD; >10000cycles @ 80% DOD;